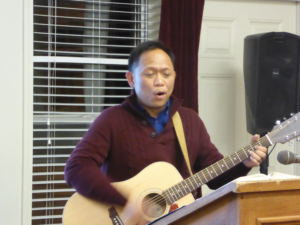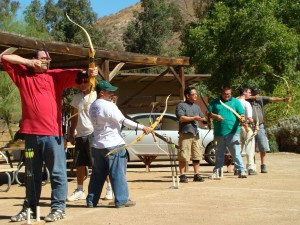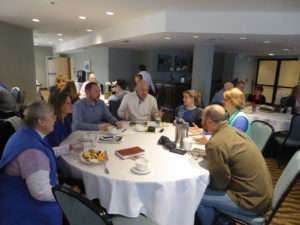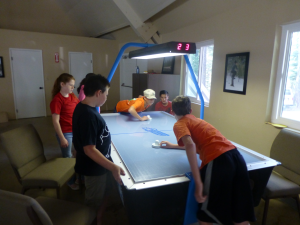 CARBC Christian Workers Retreat
The 2019 retreat at beautiful Wonder Valley Ranch Resort and Conference Center in Sanger, California was a wonderful time of fellowship. The tentative dates for 2020 are January 21-23, 2020.
Southern California Pastors and Wives and Christian Workers Retreat at Dana Point:
Normally held in September. Watch for details for 2019.
Contact Pastor Robin Montgomery at robinsnest53@hotmail.com for more information.
Talents for Christ competition for California:
Cal
l Pastor Tim Heinrich for more information (209-833-8423) about the possibility of a competition in 2019.
CARBC Annual Bible Conference:
Date: April 2020 Exact dates not yet confirmed.
Location: Orchard Avenue Baptist Church, Vacaville, CA
301 N. Orchard Avenue 707-448-5848
General Association of Regular Baptist Churches Annual Conference

June 25-28, 2019
Holiday Inn Des Moines Airport/Conference Center, Des Moines, Iowa
www.garbc.org
Theme: Essence of Worship
Pilot Lake Summer Camp
July 8-13, 2019
Junior Camp: Grades 4-6
Contact Pastor Ken Doan, Orchard Avenue Baptist Church, Vacaville, 707-448-5848
office@itsallaboutfamilies.org
Contact Pastor Charlie Eldred, Fairway Park Baptist Church, Hayward, 510-471-0200, pastor@fairwaypark.org
Victory Ranch Summer Camps
Moreno Valley, California
A variety of camps are available. from June -August. Go to
www.vranch.org
for full detail

s
.
Central California Ladies May Missionary Meeting, May 4, 2019 at Sovereign Grace Baptist Church, Modesto
Church address: 2766 N. Dakota Avenue. Phone: 209-576-2489
Contact: Valerie Swiderski, office@modestobaptist.com
Central California Ladies Retreat
at Hartland Christian Camp, Badger, CA. October 17-19, 2019
The retreat will be hosted by the ladies of Pine Grove Baptist Church, Santa Maria.
Church phone:
805-937-4538.
Email: pinegrovebaptist@comcast.net
Northern California Ladies Retreat:
Normally held in the Fall in even numbered years.
Southern California Women's Retreats
at
Victory Ranch, Moreno Valley, CA
Northern California Men and Boys Retreat
at Pilot Lake.
U
sually held in September.
Contact Pastor Ken Doan for information, 707-448-5848.
Southern California Men's Retreats
at Victory Ranch, Moreno Valley, CA
Northern California Annual Meeting:
Normally held in October.
Southern California Round Up November 2, 2019 Victory Ranch, Moreno Valley, CA
Speaker: Mike Hess, National Representative, General Association of Regular Baptist Churches