of Regular Baptist Churches
Standing Together to Build Strong, Biblical Churches
2023 Christian Workers Retreat
Meetings will be at First Baptist Church, Cambria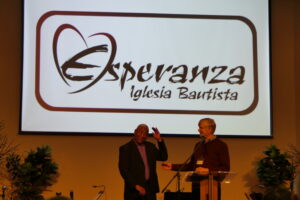 Annual CARBC Bible Conference
Orchard Avenue Baptist Church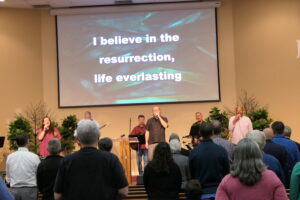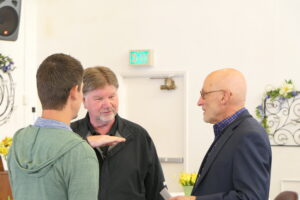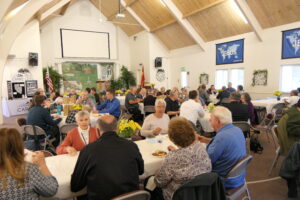 It took three years, but the CARBC Annual Bible Conference was well worth the wait. The theme of "Refresh and Renew" was experienced by all attending the May 9-11 event held at Orchard Avenue Baptist Church in Vacaville.
Dave Lunsford, director of Baptist Network Northwest, refreshed attendees through messages on endurance and faithfulness in God's Word. Using personal stories and songs, Dave spoke from the heart to the heart, as God blessed.
Another conference highlight was the involvement of Dr. David Strope, the interim national representative of the GARBC. Speaking on his recent placement in the interim position, David touch on faith, fear, and the way forward.
A prominent encouragement of each annual Bible Conference is the fellowship. Through informal conversations, participants share both laughter and struggles. It was a time to renew friendships and develop new ones.
With music, food, and many smiles, Orchard Avenue Baptist Church graciously hosted the Bible Conference. Two members of Esperanza Iglesia Bautista gave testimonies of God's work in their lives, both in coming to America and coming to salvation in Jesus Christ.
Included in the Bible Conference was the election of the 2022-2023 CARBC council, which includes Ken Doan (chairman), Chris Hurton (vice-chairman), Pat Hurton (secretary), Dave Wilcox (treasurer), Norm Walker, Chips Ross, Phil Hoff, Russ Boone, Gary Barker, Chance Summers, Mike Henline, and Chris Pagniello.
Churches Seeking Pastors/Pastoral Staff
Berean Baptist Church, Fairfield
First Baptist Church, Hawthorne, Nevada